RTF Door Profiles & Colours
Rigid Thermo-Foil (RTF) doors are easy-to-clean, durable, and available in many wood-like finishes. Doors are available in a variety of styles including raised panel, cathedral, and arched doors. Thermo foil doors are manufactured using a high density fibre particle base which is shaped by sophisticated CNC routers with cutting edge software technology which continues to provide our customers with the finest quality thermo-formed finishes available in the industry today.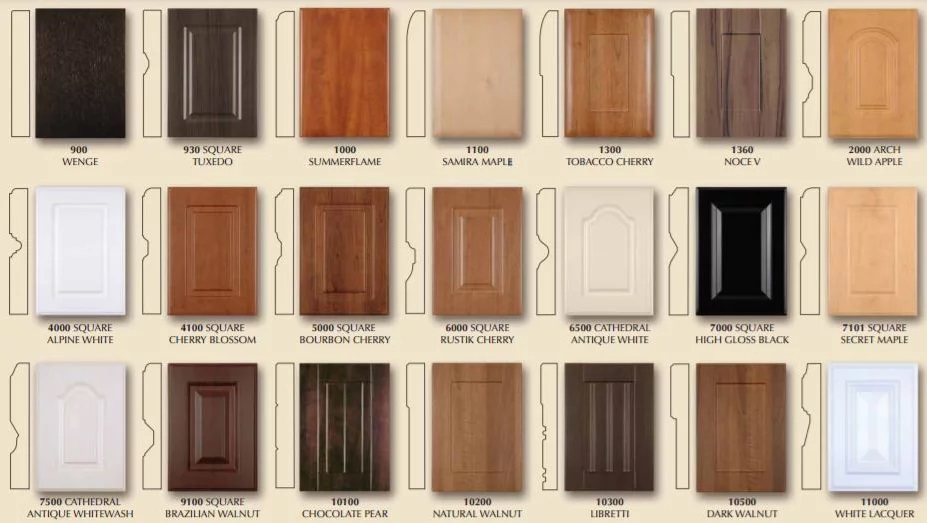 RTF Door Profiles & Colours
Take a look at some of our different options of RTF door styles and colours on this page. Above are some profiles for you to consider and below are colour options.
If you are wondering whether a specific colour or profile would work in your home, feel free to contact us at 905-648-7997 to further discuss!
Serving: Ancaster | Binbrook | Brantford | Burlington | Caledonia | Cambridge | Cayuga | Dundas | Flamborough | Freelton | Grimsby | Hamilton | Milton | Mount Hope | Oakville | Paris | Saint George | Stoney Creek | Waterdown | Winona
To receive your in-home-evaluation please fill-in the form, so we can contact you to discuss your project.