Our Beginning
CRS was founded in 2005 as a small countertop manufacturing business that promoted an exclusive granite overlay called "SmartStone." Unlike any engineered stone or spray-on products, SmartStone was a thin slab of natural granite, re-enforced with a woven fibre glass backing. It allowed CRS to make a cap that could fit over an existing countertop and could be installed in less than a day, at a lower cost than a thicker, more traditional granite.
While SmartStone continued to attract thousands of customers throughout Southern Ontario, returning clients kept asking for cabinet solutions. "We love our counters but hate the colour of our cabinets" was a common opinion of many customers who spoke with Doug Jones, Founder & C.E.O of CRS.
To help suit client's needs, CRS began recolouring and refacing cabinets as another way of transforming kitchens.
After friends and family started to see "before & after" videos on social media that showcased CRS's impeccable attention to detail and quality workmanship, the requests for full home renovations began to pour in.
Leading Home Renovation Company
CRS provides a one-stop shopping experience to homeowners. Due to the fact that it manufactures its own countertops and cabinets, CRS can produce, deliver and install a finished project faster than other companies, minimizing the frustration and disruption in the home.
Clients are the number one priority—from the first point of contact, to the past finishing touches.  We strive to provide homeowners with one-stop shopping solutions, quality products and professional service that is unmatched within the scope of the home improvement & renovation industry.
Everyone at CRS is committed to finding new products and renovation solutions for customers – from cabinet recolours, cabinet refacing, tile backsplash, flooring, and so much more!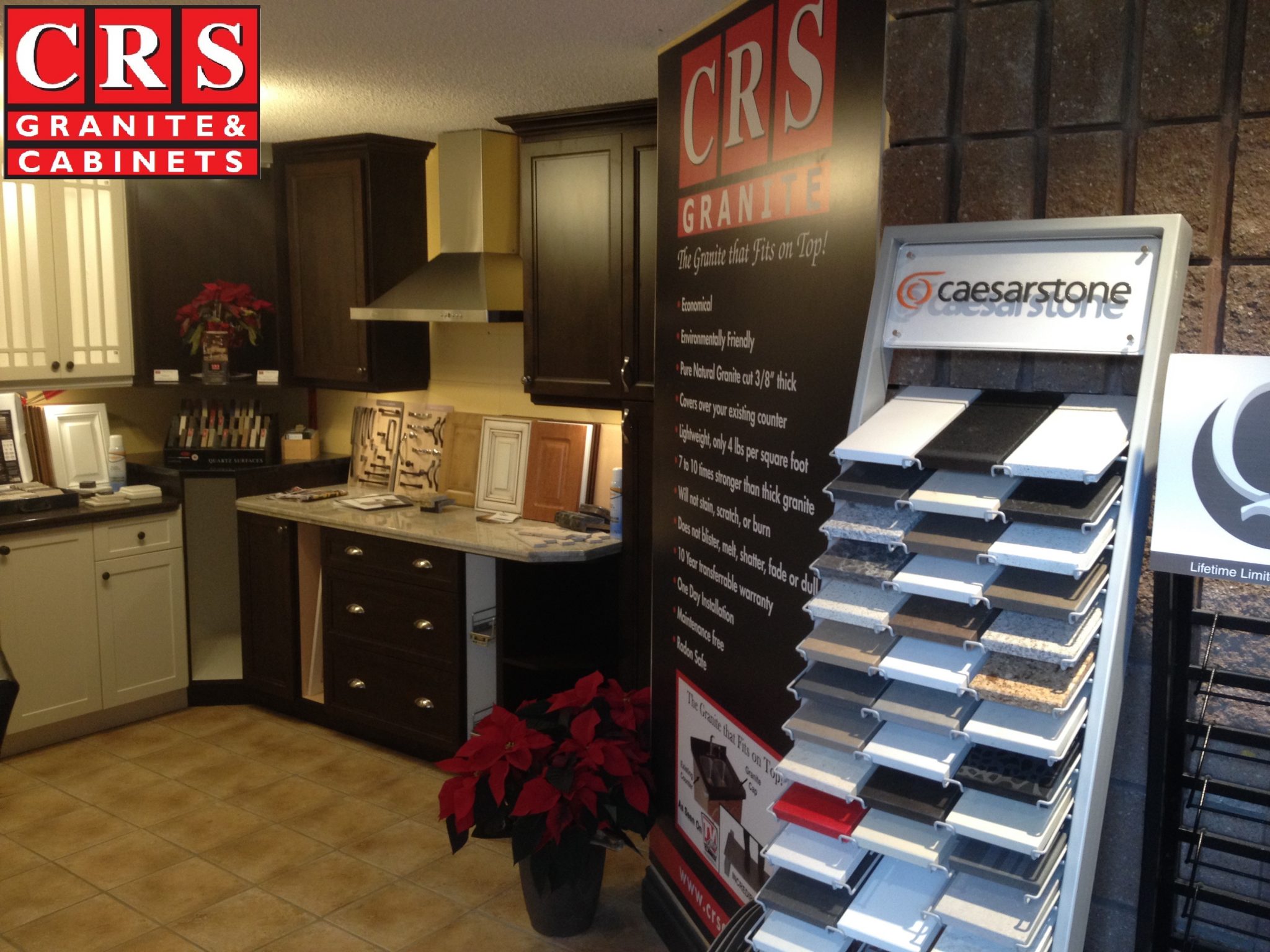 Hamilton Community News Readers Choice Award Platinum 2018
Hamilton Community News Readers Choice Award Bronze 2017

Hamilton Community News Readers Choice Award Bronze 2016

CHCH Gold Business Excellence Award 2018

CHCH Silver Business Excellence Award 2018
Hamilton Spectator Readers Choice Award 2017

Hamilton Spectator Readers Choice Award 2016
Serving: Ancaster | Binbrook | Brantford | Burlington | Caledonia | Cambridge | Cayuga | Dundas | Flamborough | Freelton | Grimsby | Hamilton | Milton | Mount Hope | Oakville | Paris | Saint George | Stoney Creek | Waterdown | Winona
To receive your in-home-evaluation please fill-in the form, so we can contact you to discuss your project.