CRS was brought in to create a spacious spa like bathroom, I think they achieved their goal.
Date: 2016
Client: Doucette
Project Type: CRS was brought in to create a beautiful modern bathroom for these homeowners.
By removing the tub and the above bulkhead, a floor to ceiling tiled shower with sliding glass doors was created.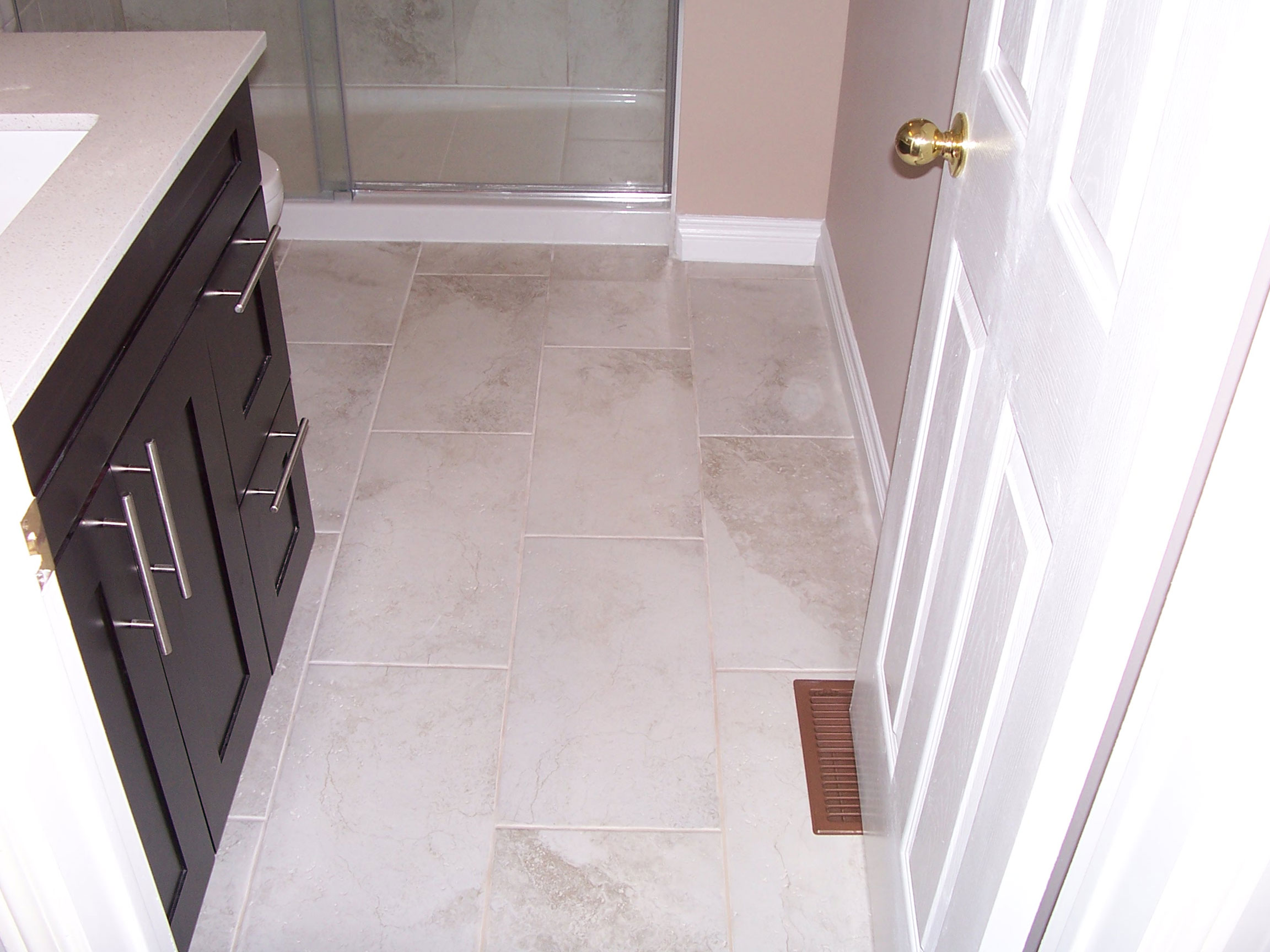 Porcelain tile in "Ivory Bizantino" continues from the bathroom floor into the shower walls, with a "Silver Cracked Glass" mosaic tile border, and a Pfister 5-way shower panel was installed to create the ultimate shower experience. A new toilet, vanity, paint and accessories finished off this new bathroom.
To receive your in-home-evaluation please fill-in the form, so we can contact you to discuss your project.
Serving: Ancaster | Binbrook | Brantford | Burlington | Caledonia | Cambridge | Cayuga | Dundas | Flamborough | Freelton | Grimsby | Hamilton | Milton | Mount Hope | Oakville | Paris | Saint George | Stoney Creek | Waterdown | Winona