A great way to quickly update your kitchen.
Date: 2016
Client: Couture
Project Type: Counters and Backsplash Kitchen
Example of a mid-sized u-shaped kitchen design in Toronto with an undermount sink, granite countertops, stainless steel appliances, a peninsula and black countertops.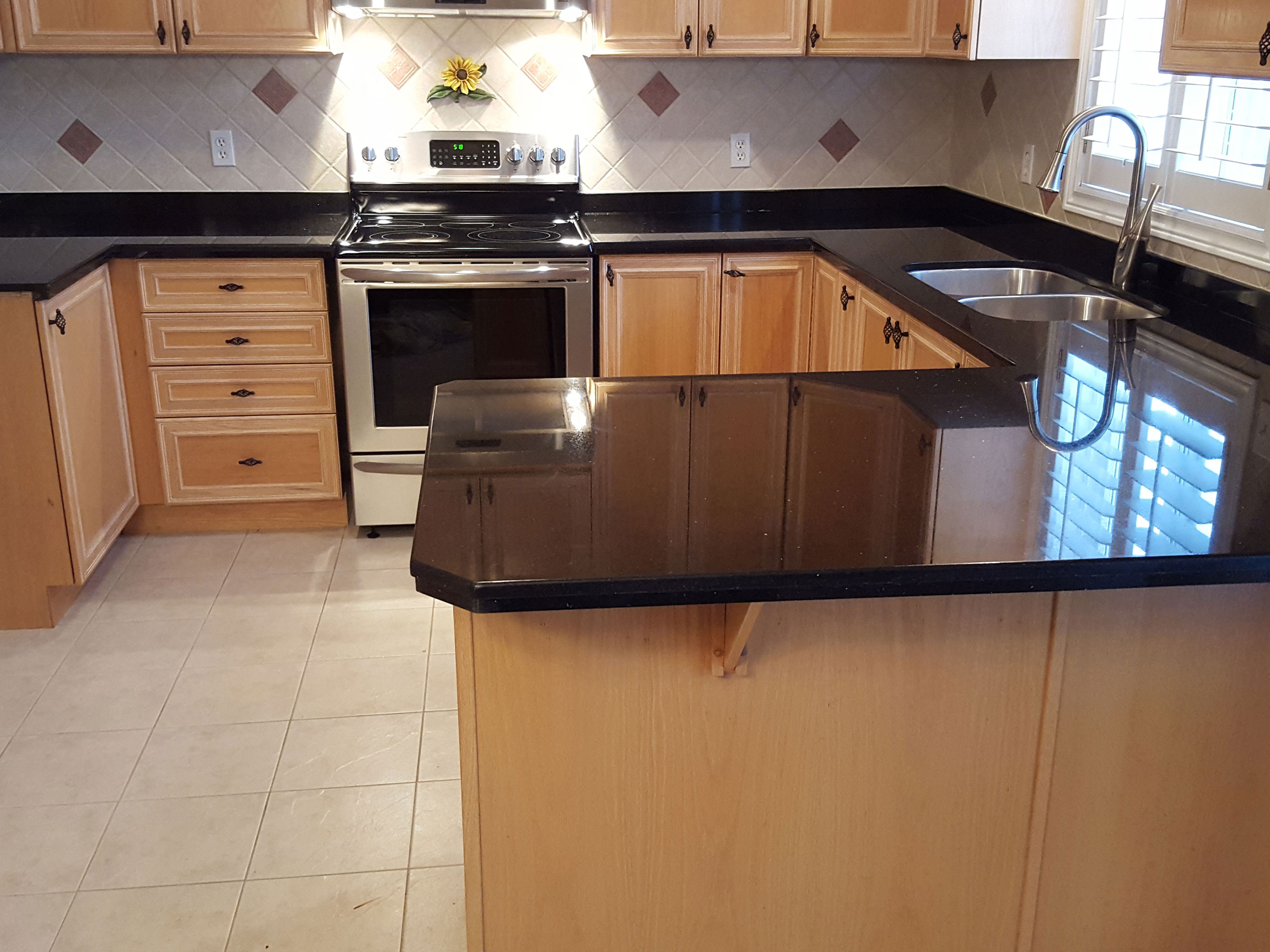 To receive your in-home-evaluation please fill-in the form, so we can contact you to discuss your project.
Serving: Ancaster | Binbrook | Brantford | Burlington | Caledonia | Cambridge | Cayuga | Dundas | Flamborough | Freelton | Grimsby | Hamilton | Milton | Mount Hope | Oakville | Paris | Saint George | Stoney Creek | Waterdown | Winona