The cabinets of this kitchen were in great shape so the focus of this renovation was the counters.
Date: 2018
Client: Hoffman
Project Type: Kitchen Counters, backsplash, and vinyl flooring.
After CRS renovated this kitchen, the whole space is more inviting. "New Caledonia" granite countertops were installed & paired with a gorgeous "Tundra Gray" marble backsplash. New vinyl flooring was also installed to complete this kitchen makeover.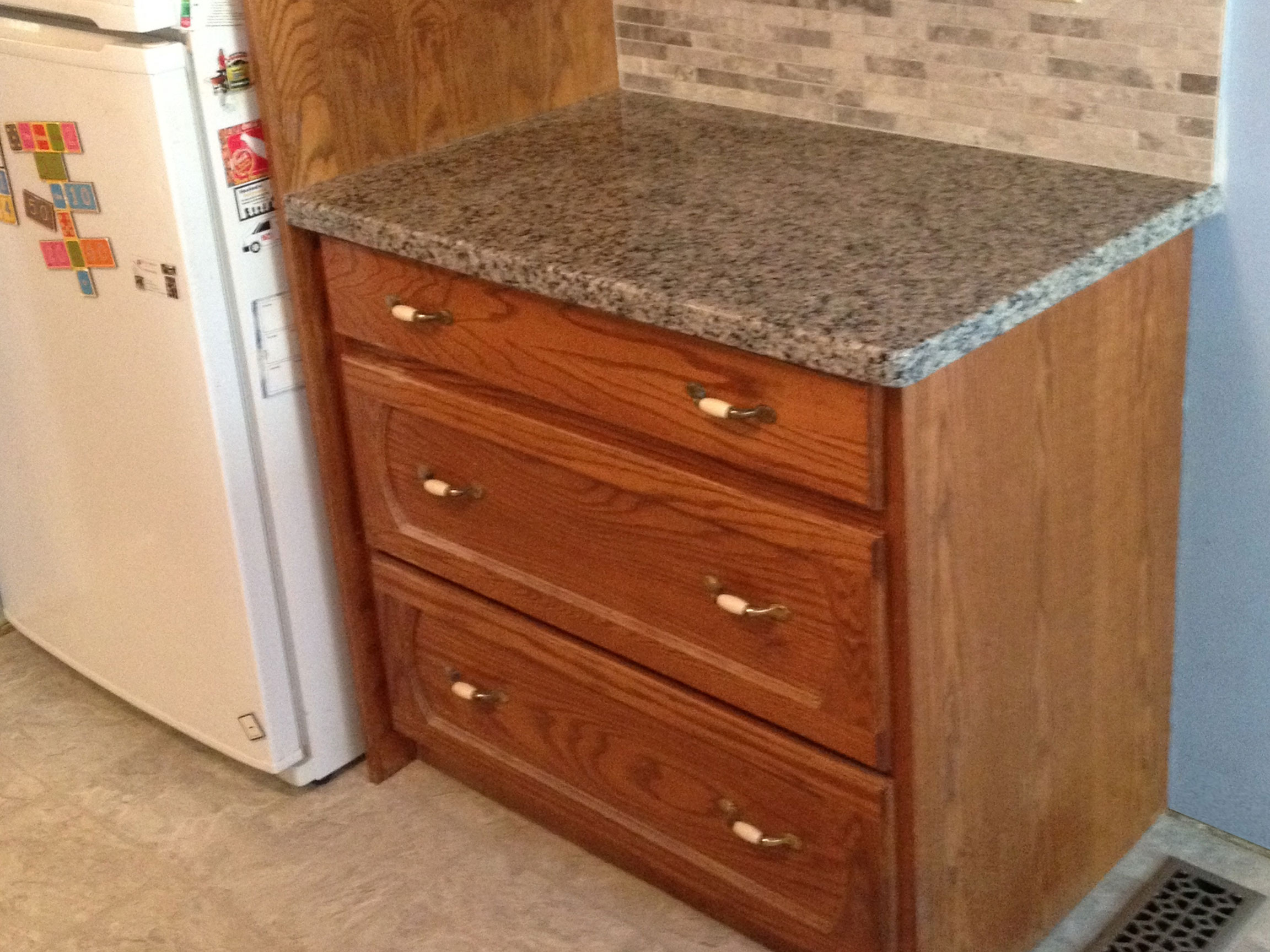 To receive your in-home-evaluation please fill-in the form, so we can contact you to discuss your project.
Serving: Ancaster | Binbrook | Brantford | Burlington | Caledonia | Cambridge | Cayuga | Dundas | Flamborough | Freelton | Grimsby | Hamilton | Milton | Mount Hope | Oakville | Paris | Saint George | Stoney Creek | Waterdown | Winona