When CRS completed this kitchen renovation, the homeowners had a new space to enjoy. The old kitchen was gutted and our Design Consultant worked with the homeowners to reconfigure the space.
Date: 2017
Client: Burgess
Project Type: Total Gut , Countertops, Cabinets, Flooring, Backsplash, Sink
After the renovation was complete, this kitchen had a new layout, complete with "Chocolate Pear" cabinets, an "Asteria" 3D interlocking mosaic tile backsplash, new floors and a gorgeous new "Cascata" quartz countertops.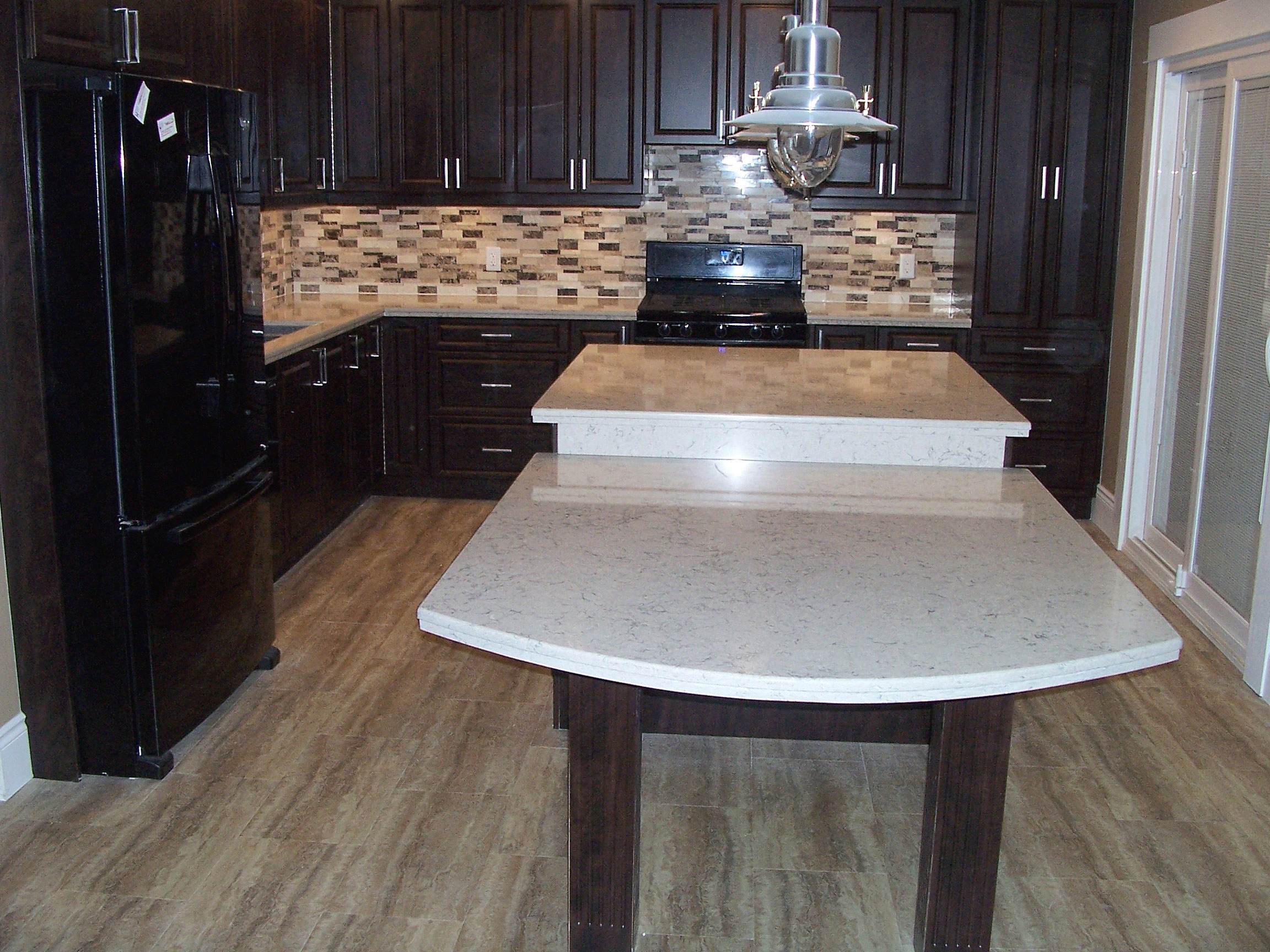 To receive your in-home-evaluation please fill-in the form, so we can contact you to discuss your project.
Serving: Ancaster | Binbrook | Brantford | Burlington | Caledonia | Cambridge | Cayuga | Dundas | Flamborough | Freelton | Grimsby | Hamilton | Milton | Mount Hope | Oakville | Paris | Saint George | Stoney Creek | Waterdown | Winona