This renovation transformed the basement from a cold, unfinished space into a beautifully cozy living area! Almost a blank canvas, once CRS was brought in to finish the basement, the previous work was corrected and the rest of the space followed suit.
Date: 2017
Client: Smith
Project Type: Basement Renovation
The majority of the basement was designed to have an open concept with a small living room and a large office space. A small utility room was created with additional storage and a small fridge, separated from the rest of the basement by a sliding barn door. Additional power outlets and new pot lights in the ceiling required a pony box to be installed, providing enough power for the new additions.
New stairs and proper support for the basement landing made the basement safe for everyone to enjoy and doors were added to hide the workspaces from the main living area. The laundry room had it's original concrete sink demolished and removed to allow for a sleek modern replacement with storage. The layout of the laundry machines was also altered to create a better flow and functionality to the room.
The homeowners requested the window boxes remain unfinished throughout the basement to allow more flexibility in the future when the windows are replaced.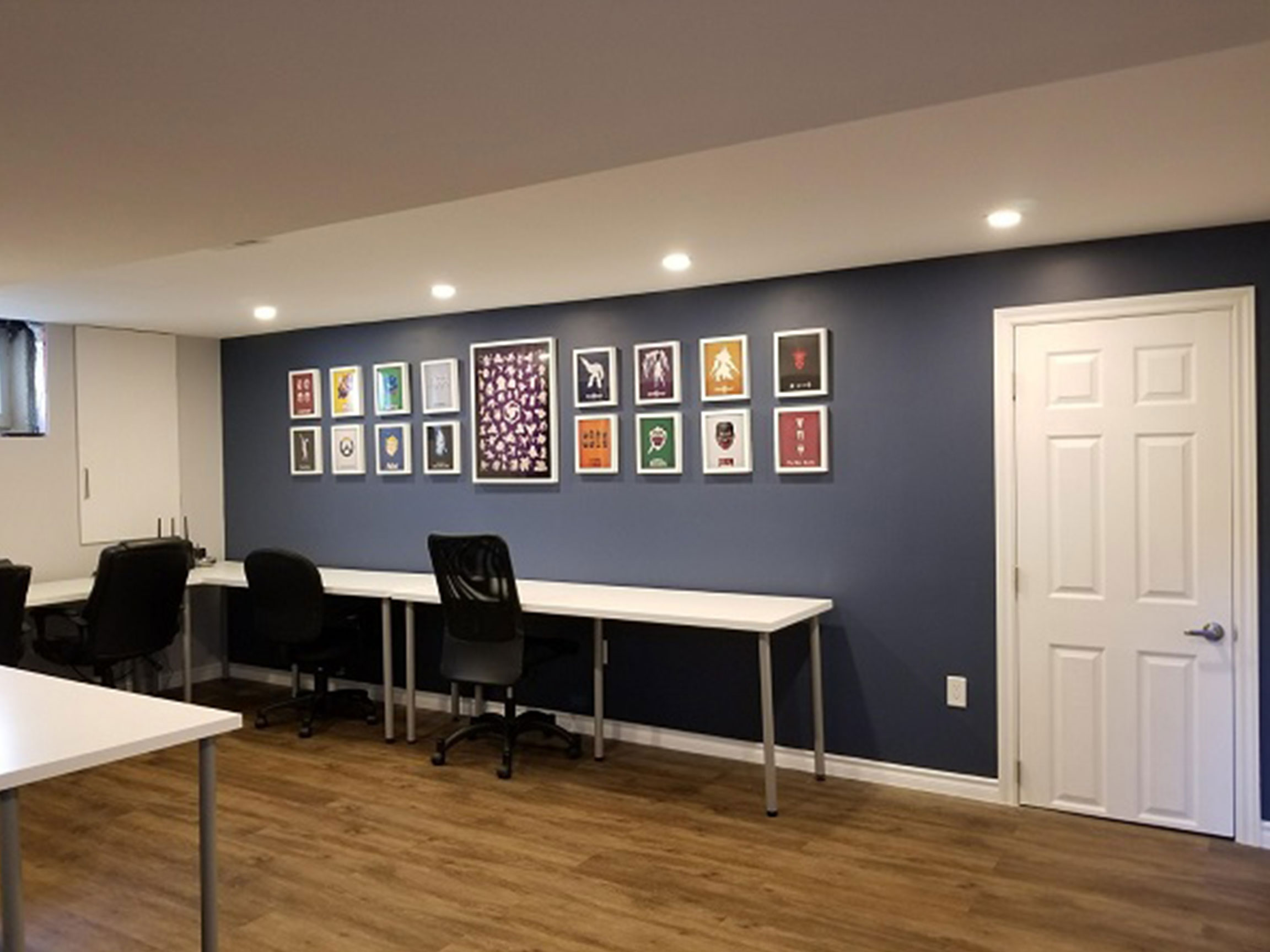 To receive your in-home-evaluation please fill-in the form, so we can contact you to discuss your project.
Serving: Ancaster | Binbrook | Brantford | Burlington | Caledonia | Cambridge | Cayuga | Dundas | Flamborough | Freelton | Grimsby | Hamilton | Milton | Mount Hope | Oakville | Paris | Saint George | Stoney Creek | Waterdown | Winona